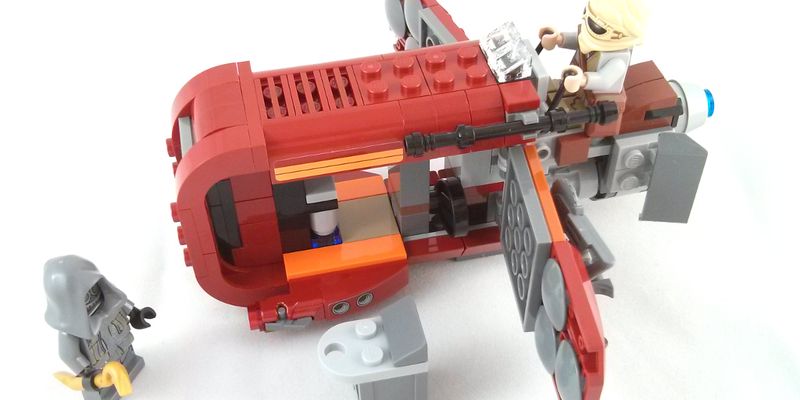 Here we are with another StarWars The Force Awakens review! This set is Rey's Speeder, a brand new speeder type we first saw on the trailer some months ago.
Again, I'm not sure how the vehicle or the characters fit in the plot, and I'm trying to avoid any spoiler, so no information on that side :)
On the Lego side, I was instantly attracted by this set, the dark red color and the greebling being the main factor for my interest. So let's see how it is!
Read More