Tivruski IV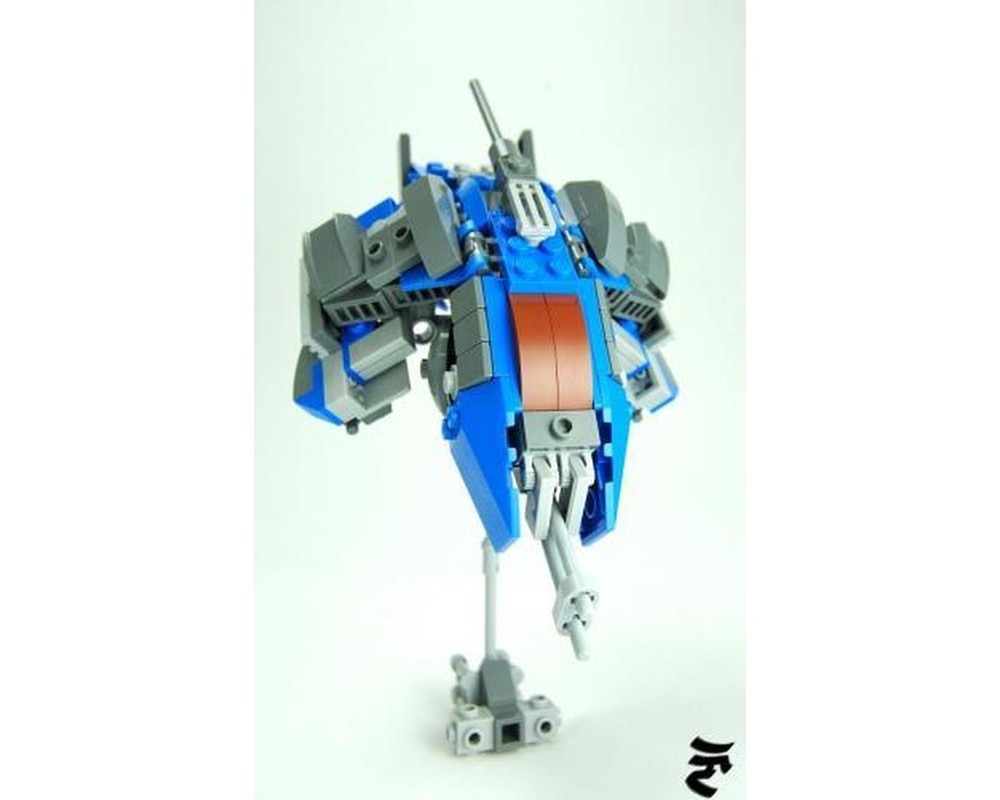 Tivruski IV - Contest entry for MOC Alternate Build Competition (Dec 2013) @Rebrickable.com (Alt build of Set 75002 AT-RT)
The Tivruski IV is an interceptor class starfighter. High maneuverability and small size make this fighter suited for attacking many types of spacecraft. As it is very affordable and small in size, a average sized frigate can carry up to 100 easily for its arsenal.
This model is relatively sturdy. It has a great location underneath to play with where your fingers pinch perfectly.
A few tips for the LDD file. As most of my creations do not follow the strict guidelines of how the LDD works, you will need to reference my images to finish the model (
http://www.flickr.com/photos/rockst34dy/
). The engine attaches to the jumper plate underneath the back stabilizer. The blue 3x2 plate with the fins and domes on it, fits on top of the model; the fins fit between the angular grey piece of the wing and the vents; the arms are folded against the side of the ship with the domes positioned at the back of the cockpit (kind of a bear to get them to sit right). The two, 1x2 l.grey plates are held in place by the front forks of the cockpit, and are positioned vertically. The jumper plates on top of the wings are moved toward the front by one stud (the vents are also staggered to allow this). The two blue technic connectors share the top crosspiece and form the stand. The model rests between the engine and the single cylinder underneath the model. (also a bear to get to sit right.)
Already have some of the parts? Use the
Build this MOC
page to only show the parts you are missing.
Waiting for Inventory to load