Adventurers - Johnny Thunder's Office (revisited) - 6484 MOD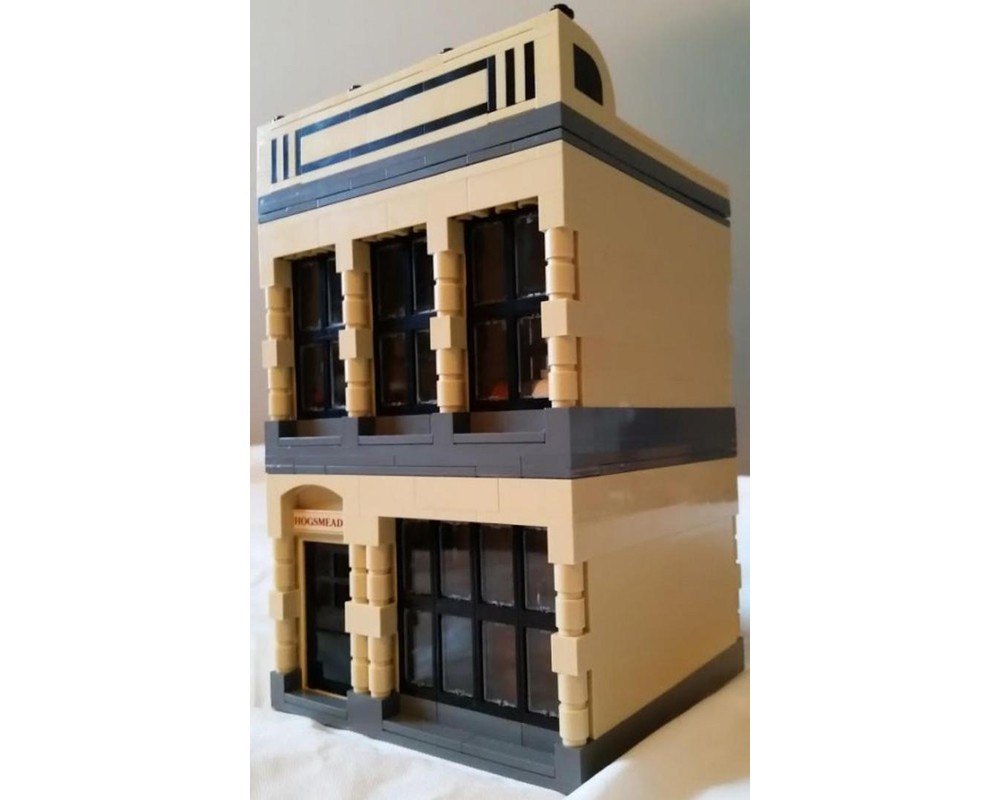 This model was inspired by the building in set 6484. (Batmobile and the Two-Face. Chase)Johnny's Car is included in the LDD file.
Since the last time I uploaded Johnny Thunder's office, I did a Bricklink inventory of the parts list and found that the first model is way cheaper than the following versions I made. It may be not as fancy, but it get the job done and looks okay too.
Also, I credit Eurobricks / Flickr user "Kristal" for the roof top decorations technique. (Here is a link to her blog:
http://modularsbykristel.com/
)
The inside features a new look: a stove borrowed from the Haunted House (set 10228) and a staircase with railings instead of a ladder. The cabinets have been moved upstairs, and the desk has been redesigned as well.
The rear of the building is hinged to the front (like in set 31026, Bike Shop & Cafe) and locks together with a Technic pin.
Already have some of the parts? Use the
Build this MOC
page to only show the parts you are missing.
Waiting for Inventory to load
Use LEGO Digital Designer to open these files and generate step by step building instructions.
This MOC also has a 3D digital file available (eg LDD, MPD, etc): 3D Model