LEGO minifig in a scale of 15:1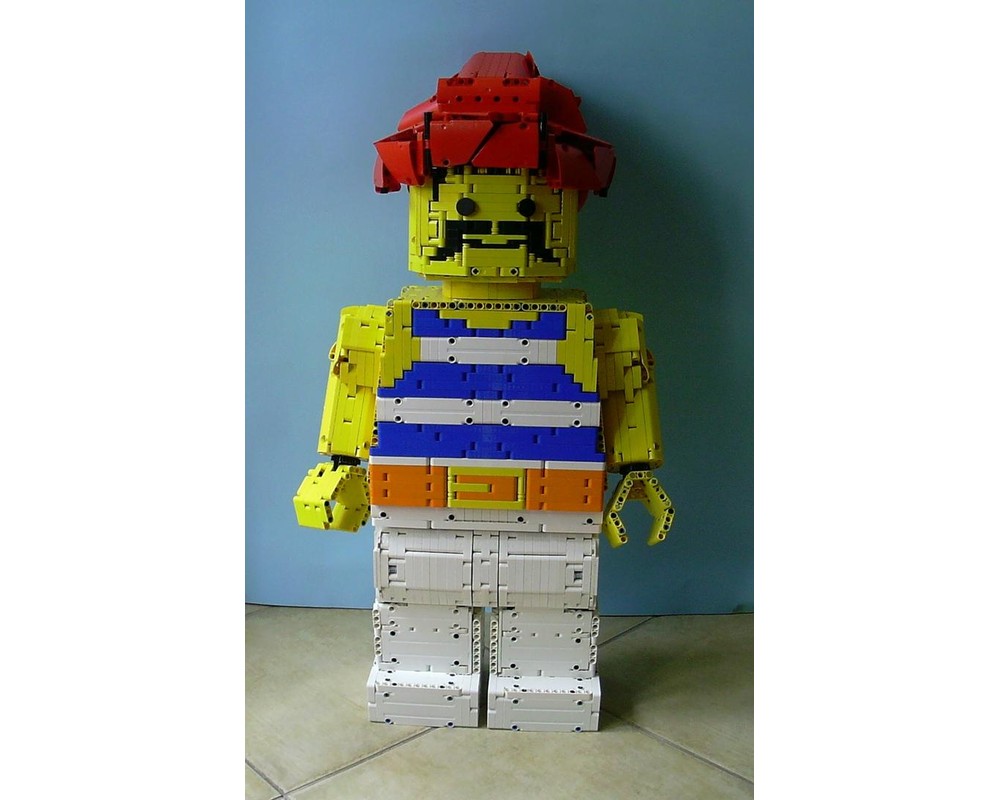 Hello!
I would like to present an instruction of my newest creation. I have built the LEGO minifig in a scale of 15:1 with the LEGO Technic bricks. I hope that everyone recognize a pirate from the early 90'. 
All typical movements from a real LEGO minifig are powered by PF and remotely controlled by a pair of IR pilots. One pilot is capable of the left part of a body (a leg – a hand – an arm – a cap) and the another pilot – with the right part of the body (a leg – a hand – an arm – a head). The black levers at the pilots change the functions in the mentioned sequences (with the 4-state sequential gearboxes), while the white levers provide rotations forward and backward. The movie below shows, how the minifig works. 
The instruction consists of 833 steps, every step has an original photo (honestly, photos for one leg and one hand are the mirror image of another). All added bricks are listed above the photo. I've decided to put maximum two photos on one page (it's easier to prepare), so the instruction is quite long, it has 427 pages divided into two parts. For the first part go to the instruction section, for the second part –  click 
here
.
All light bluish grey and dark bluish grey bricks are hidden inside the body or are hardly visible through the holes in the legs. Moreover, most of black elements are hidden too, besides several face items: a moustache, a smile, a fringe, the eyes. 
You can create legs, arms, hands and a torso in different colours. If you have some LEGO Technic skills, you can rebuild a head and the front of the torso with a different pattern. 
If you would like to try the building process, I suggest to go to the step 537 at the page 47 in the second part and build a hand with mechanisms – it is only about 500 typical LEGO Technic bricks.
I must admit, there is one thing I can't do better – movement of the legs, which are too heavy only for lifting it up, legs of course can easily move like in the film.
Have a fun with reading the instruction or with building the model!
Already have some of the parts? Use the
Build this MOC
page to only show the parts you are missing.
Waiting for Inventory to load